Showing 1 - 2 of 2 results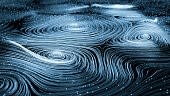 The company leverages artificial intelligence and natural speech solutions to provide multilingual localization, translation and outsourcing solutions globally. In concert with more than 1000 partners and freelancers around the world, the company has more than 100 employees in many countries. With...
Tyre Sales & Vehicle Maintenance Business Ref. AL251 Location : Ireland Asking Price : £150K to include equipment + stock at valuation (circa. £70-£80K) Our firm has been appointed to invite offers for the assets and goodwill of this Tyre & Vehicle Repair business. Business Profile Established...