Showing 1 - 2 of 2 results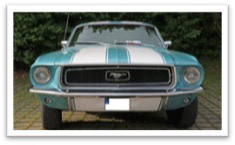 Established custom auto shop specializing in modernizing and restoring new and antique cars is available for purchase. Highly skilled and hard-working team has been restoring cars to its former glory with leather interiors, power sunroofs, specialty auto trim and convertible tops. The business generates...
1- Offering personalized and varied auto body services such as accident assistance, collision service and glass repair 2- Ensuring accurate quote to the customers through latest estimating software 3- The business has evolved over the years with the state of the art facility equipped with latest improvements 4-...