Showing 1 - 2 of 2 results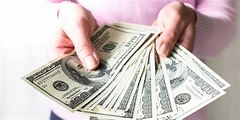 Profitable Finance/Lending company for Car Title Loans, Payday, Money Orders, Lottery, etc. 90% Online Sales and also 2 busy Los Angeles retail locations. $12,000,000 in AR included secured by low LTV Car Title Loans and guaranteed by another car title company they have an exclusive agreement, No...
Established in 1998. Moved to existing location in 2001. Great reputation. Location with street signage with repeat and referral business.